CHS All District Winners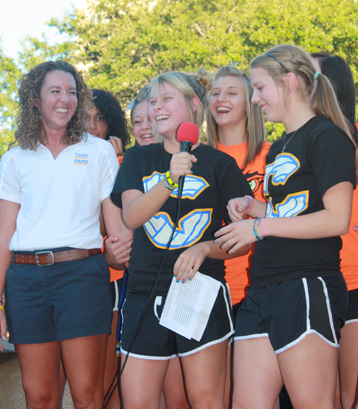 Football and volleyball seasons have been over for quite some time now, but with the releases of the All-District teams for each sport, we find ourselves reliving the fall season of CHS sports.
In volleyball, junior Katie Cook received Offensive Player of the Year of the 15-4A district, while junior Annie Starling was named to the 2nd All-District team.
The football team led the district in total awards this season.
The Tiger coaching staff was one of the 3 recipients of Coaching Staff of the Year for the 15-4A district, along with Mesquite Poteet, and West Mesquite.
Martin Davis, Christian Hines, and Cameron Washington all received Honorable Mention All-State nods.
Thomas McDonald was named Special Teams MVP of the district.
1st Team All-District players of the offensive side are junior Cameron Washington at running back, junior Dominic Kelly at fullback, junior Chris Edling at tight end, and junior Roclan Drain at offensive tackle.
First teamers on defense are senior Brandon Polk, defensive line; junior Tevin McDonald, outside linebacker; and junior Robert Adkinson, corner back.
Cameron Cutrer was named the 2nd team quarterback.
2nd team defense included junior Dequan Raindle, defensive end; freshman Devontay Bell, corner back; and senior Steven Mrazek, punter/kicker.
Players named to the honorable mention squad were senior C.J. Cantrell, offensive line; senior Jake Williams, offensive line; senior Mekail Faquir, offensive line; senior Clayton Goins, tight end; junior Tevin McDonald, running back; junior Chad Sterling, defensive line; and sophomore Breyon Hill, linebacker.
Congratulations go out to both football and volleyball athletes on their enjoyable and outstanding seasons.