CHS Welcomes New Debate Coach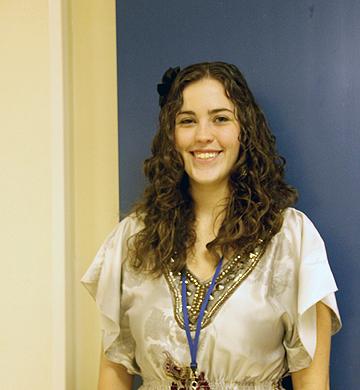 The CHS Debate Team has a proud history of victory and triumph under the leadership of Mr. Ramsey. Debate at CHS is divided into two groups, CX and LD. At CHS, both were taught by Mr. Ramsey. CX is a form of debate between two teams, each team comprised of two people. In CX, the goal is to convince the judge to vote a certain way on an issue by using different plans of action or by listing the harms caused by the opponents' plan(s) of action. In LD (Lincoln-Douglas) debate, the debate only occurs between two people, each trying to sway the judge to vote for their side. LD differs from CX in that in LD, most of the debate revolves around philosophy and idealisms, as opposed to the by-the-facts form that CX offers. 
Mr. Ramsey has decided to stop teaching debate at CHS, however, and is replaced by a new face, Ms. Franklin. In addition to debate, Ms. Franklin also teaches English I at CHS, a role formerly filled by Mr. Ramsey. Despite the odds and circumstances, Ms. Franklin is determined to continue the tradition of success at CHS. Ms. Franklin, like Mr. Ramsey, debated CX for over two years in high school and won multiple tournaments, she has much wisdom to teach the team. The current goals for the debate team this year are to send a representative to state and to defeat our school rivals, Ennis. "We're gonna do it", says LD debater Gabriel Arredondo.