Live on TXA 21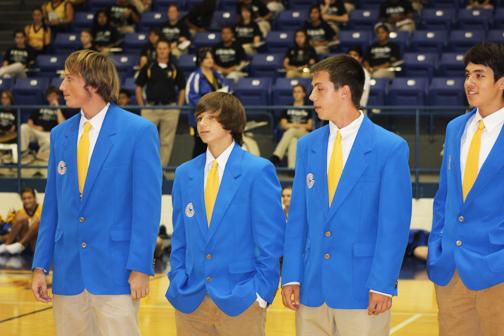 On Thursday September 20th your Corsicana Tigers will play the Waxahachie Indians at Tiger Stadium starting at 7:05 p.m.  Everyone is excited for this game, starting quarterback Devontay Bell who will possibly be out for the rest of the season due to a knee injury says "I feel like even though I am not playing they will still do great! Our backup quarterback Zach Rash is a football player, he can do whatever it is they need him to do and probably better than I can. If they practice hard this week like I know they will, no doubt we will beat Hachie." Not to mention playing one of our past rivals this game will also be televised LIVE on TXA 21. Prior to the start of the game there will be a tailgate sponsored by the Booster Club beginning at 6:30. Also, be sure to wear blue to "Blue Out" the stands. Be sure to come out and support your Corsicana Varsity football team Thursday, GO TIGERS!
About the Writer
Kayla Wilkie, AVTech


Hey Ya'll. My name is Kayla Wilkie and I am a Junior this year at Corsicana High. Cheerleading is my main sport. I cheer on an All- Star team at...