Tigers headed to undefeated Whitehouse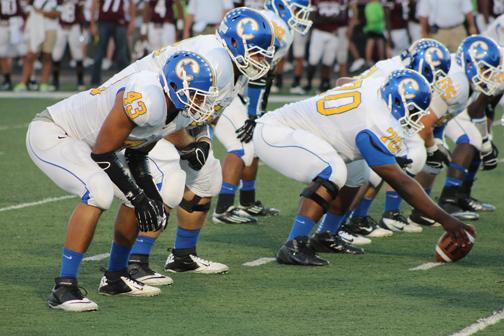 Corsicana will be taking a trip to Whitehouse tonight to take on the Wildcats. The Tigers have already clinched a playoff spot, but plan to end the Wildcats undefeated record so far (8-0). Last week Donavan Fields led the Tigers to their second straight victory by running the ball 8 times for 178 yards. Corsicana finished the game with a total of 297 rushing yards. They scored in the first 10 seconds of each half by recovering a fumble, and Donavan Fields running back a kickoff.  So needless to say the offense was bringing the heat, as well as the defense by only allowing two field goals in the first half.  The Tigers won homecoming in a great way with a final score of 40-22.
Corsicana will be in a battle tonight as they face the undefeated Wildcats. Ronnie Devearux RB, Zach Rash QB, and Dean Fletes C will all have targets on their chest tonight, but plan to be the playmakers in tonight's game. Due to injuries, Corsicana will be a couple of men short tonight and underclassmen will need to step up to help in tonight's game. This is not a must win situation for the Tigers, but it would be nice to bring home another win.