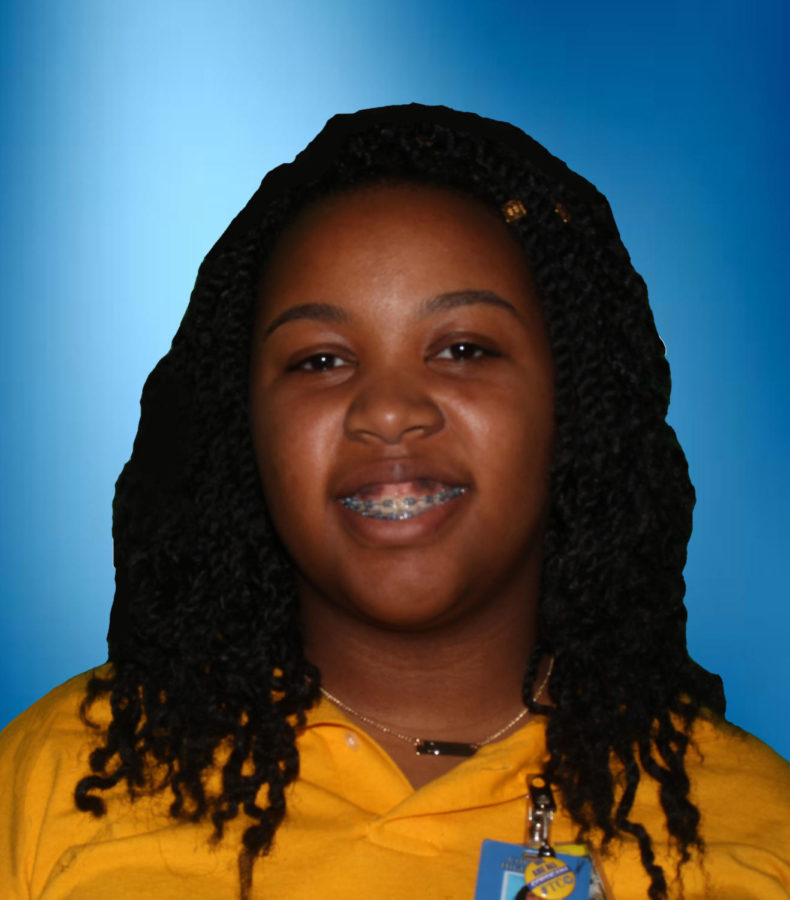 My name is Chastity Brown. My family members and close friends call me "ChitChat".
My mother gave me that nickname when I was younger. I just turned 18
years old, on March 15. I am a senior at Corsicana High School; class of 2018. I
was born in Corsicana, Texas. I have lived in Corsicana my whole life. I have
traveled to Dallas, Grapevine, Houston, Austin, Waco and more. I hope to
someday continue traveling around the world and explore.
I have one sibling; my older brother. We are 12 years apart. I live with both my
parents and 3 others, which are my nieces and nephew. My parents adopted
them 4 years ago (2014).I am a very determined, Epistemophile (love to learn new
things) and organized student. I also learn fast. I love to read, write, and create. I
have a talent for singing, writing stories and creating graphics (on Photoshop). I
have been in AV-TECH since freshman year. I have learned several different skills
while in this class. I have developed a great friendship with most of the students in my
class. I have so glad that I decided to join this class when I did. This is where I
found my talent for editing and creating different graphics in Photoshop and
Roxio.
Chasity Brown, AVTech Staff