College Bound
College is a huge deal once entering high school. You have to focus on passing all your core classes and your TAKS or STAR tests. Although passing all those things are important, it's not the only way to be able to get into a good college or university. Joining clubs or doing extra-curricular activities helps a lot too. Some clubs help you understand how it's going to be in the real world or they can open doors to other careers in college.
Another way is to take dual credit classes. It helps take away some years from college, because you had the advantage to take them in high school. Everyone thinks is going to be easy getting into the college of their dreams, though it's not. So take advantage of the time you have left in high school to get involved and prepare for college.
About the Writer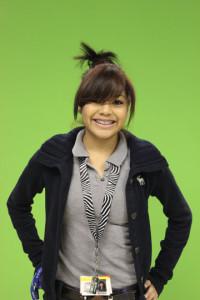 Gaby Sanchez, JBJ Staff
My name is Gaby. I've always had a passion for sports, mainly soccer. I grew up watching it and playing it. When I was little I'd always like to write...