Overcoming adversity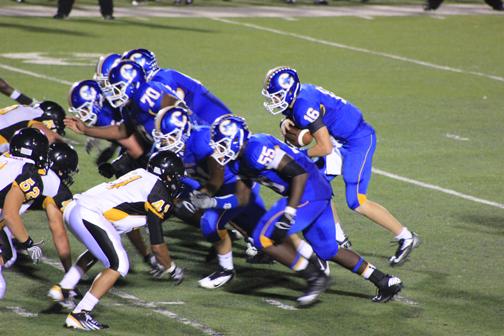 Friday night the Corsicana Tigers took on the Forney Jackrabbits. The Tigers lost their starting Quarterback, tailback, and fullback in last week's home opener all due to injuries.  The Tigers had to overcome losing their starting Quarterback Devontay Bell, Sr. starting running back Bobby Wallace, and head fullback Pedro Escamilla during the first half.  Despite losing three players that all play important roles on this team, the Tigers still found a way to get the win that we desperately needed. Zach Rash (backup quarterback) led the Tigers to a come from behind victory, as well as the defense playing their major part on shutting down the Jackrabbits offense. At the end of the 1st half the Tigers were down 17-12. Rash led a 74 yard drive to give the team a little hope for a win. Donavan Fields came into the came with tons of energy that helped the Tigers blow right past the Jackrabbits defense. He finished the game with a pair of touchdowns, as well as Tiano McDonald catching a TD pass from Rash in the 3rd quarter.
The Tigers had to learn to deal with adversity throughout the whole game. In the end, Corsicana got the win (27-17) and that shows that this team has heart, and is willing to tackle any obstacle that is thrown at them .
About the Writer
Aaron Cantu, AVTech


Hello, my name is Aaron Cantu. I am currently a Senior at Corsicana High School. I play baseball and I am the sports editor for the Jungle Beast Journal....