Cheating at the NFL Level
This past Sunday, January 18, 2015, the New England Patriots a professional football team played the Indianapolis Colts in a football showdown. The Patriots were accused of using a deflated football to their advantage during the game. Was this an accident or was it used on purpose to help the team win a crucial game in a blowout 45-7?The referees checked the balls before the game and found that everything was fine, and nothing was wrong. Come to find out 11 of the 12 balls set aside were under inflated by 2 pounds. By regulation, all of the NFL game balls are supposed to be inflated to 12.5 and 13.5 pounds per square inch. This under inflation of the balls is expected to give more control to the players when throwing and catching the balls especially in the cold. The Colts weren't aware of the deflation of balls until Tom Brady the Patriot's quarterback threw an interception, and the Colts player took it to be checked by their trainer. If the Patriots did deflate the balls on purpose, they could be fined $25,000 and could lose some draft picks. The Patriot's head coach Bill Belichick said he had "no explanation for what happened." This has become a big deal in the world of football especially because that game was the game to get moved on into the Super Bowl. It is crazy how a deflated football can cause such a huge uproar in the world. This investigation is still going on.
About the Writer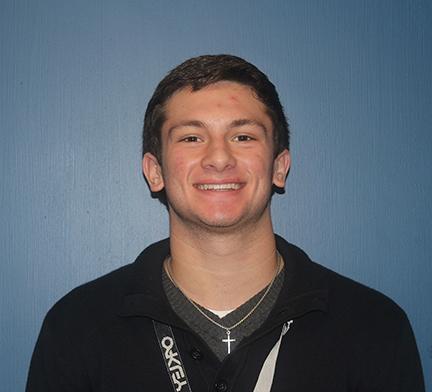 Rhett Holcomb, JBJ Staff
Hi! My name is Rhett Holcomb and I am a junior at Corsicana High School. I was born in Fort Worth, Texas and I have been to 3 different school districts,...