Early lead gives the Corsicana Tigers Varsity victory over Lorena (TX), 13-6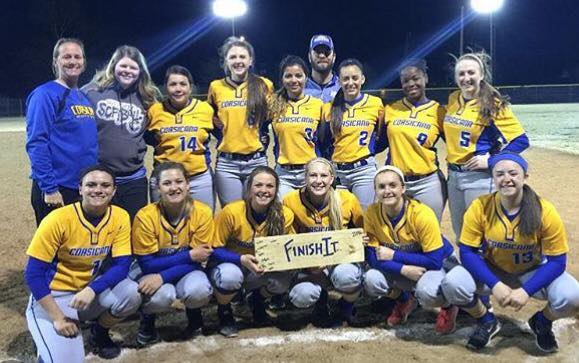 Edwin Olvera, JBJ Staff
March 4, 2016
The Corsicana Tigers Varsity jumped out to an early lead on Lorena and captured a 13-6 victory on Thursday at CHS.
With 13 runs in the first three innings, the Corsicana Tigers Varsity left no doubt about the eventual outcome.
A single by Carly Cates and a three-run home run by Chelsea Vandiverduring the first inning and an RBI single by Vandiver, a two-run triple by Jada Woolley, and an RBI single by Lexi White in the second inning fueled the Corsicana Tigers Varsity's offense early.
Woolley racked up five RBIs on three hits for the Corsicana Tigers Varsity.
"Powered by Narrative Science and GameChanger Media. Copyright 2016. All rights reserved." Any reuse or republication of this story must include the preceding attribution.