CHS Baseball pounds Nacogdoches
Thursday, April 5th the Corsicana baseball team took on their second district game against Nacogdoches; already defeating them at their home Monday, April 2nd.  Tigers start off a little slow in the first inning, down 1-0. The second inning Nacogdoches is up to bat, Micah Burke on fire at the mound strikes them out quickly. Tigers come up to the plate and start swinging loading the bases; Dawson Woods up to bat with three runners on when he hits deep in the middle of the right field bringing in two runners to make the game 2-1, Tigers winning. Last night was definitely a night for Micah Burke on the mound, Nacogdoches did not get a chance to swing as much as they wanted to. Bottom of the 5th Dawson Woods gets another hit to left field, designated runner Cade Johnson comes in stealing the bags. He comes in hot to home to make it 3-1. Tigers finished up the game with a final score of 3-1.
About the Writer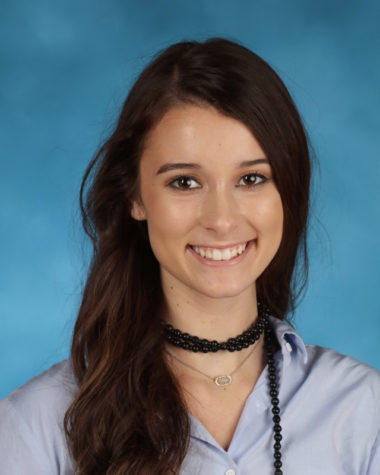 Maddie Young, JBJ, Junior Editor
Hello, my name is Maddie Young. I am currently a junior at Corsicana High School. I am 16 years old and turn 17 July 2nd, 2018. I am currently a Varsity...