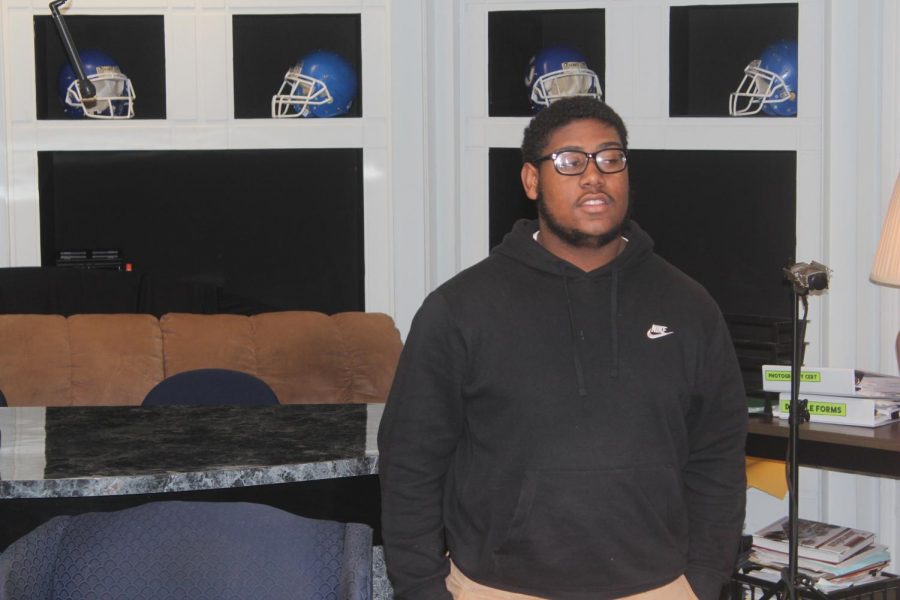 Hello my name is Verson Davis, and I'm a junior at Corsicana high school. I am a part of the AV Tech 2 class. So this is my second year in AV Tech. My goals this year are to get more fluent in my interviews also behind cameras. I also need to learn how to edit and type much faster than before.
When I'm not doing AV Tech things, I'm a part of the Varsity football team. I play right tackle and
I'm
 starting
; number 55. I enjoy hanging out on the weekend with my friends or playing games with the bros 
FAM.
Verson Davis, AVTech
Nov 18, 2020

Tiger Talk, 11-18

(Media)

Nov 13, 2020
Nov 12, 2020

Tiger Talk, 11-12

(Media)

Nov 10, 2020

CISD Celebrating Veterans at CHS Football Game

(Story/Media)

Nov 05, 2020

Tiger Talk – Thursday, Nov 5th

(Story)

Oct 26, 2020
Nov 01, 2019

CHS Announcements

(Media)