Friendly Competition
On Friday afternoon, December 5th the varsity baseball team played the varsity girls' soccer team in a fun game of soccer.
Joe Vasquez came up with the idea to play the game of soccer. "The baseball guys wanted to do team bonding and we were going to play soccer. We later decided we wanted to play the varsity soccer girls to have a competition and it was fun."
When asked what was expected for the soccer game Carlos Vega said "Trash talk motivated me to win, and we did."
The varsity baseball team won 4-1. For the boys, Bobby Lopez scored two goals, Jackson Kennemore scored one goal, and Joe Vasquez scored the last goal. For the girls some of the varsity soccer boys played too and Connor Alonzo scored their goal. Afterwards the baseball team went to Waxahachie and ate at Buffalo Wild Wings to celebrate their victory.
When asked about anything memorable of the game Carlos said "I remember that Helen Hibbs knocked over Brady Harlan the first part of the game." Joe said "I liked playing the game of soccer and working as a team." Stephine Vera said "I enjoyed playing the baseball guys as a team, no one has done it before but we did. Now the JV soccer boy's team wants to play them, we started a chain."
About the Writer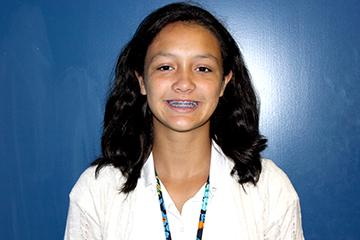 Helen Hibbs, JBJ Staff
Hey! My name is Helen Hibbs and I'm a sophomore here at CHS. I play on our varsity tennis and soccer team. I love to act and I am a part of our theatre...