Pathway to becoming a teacher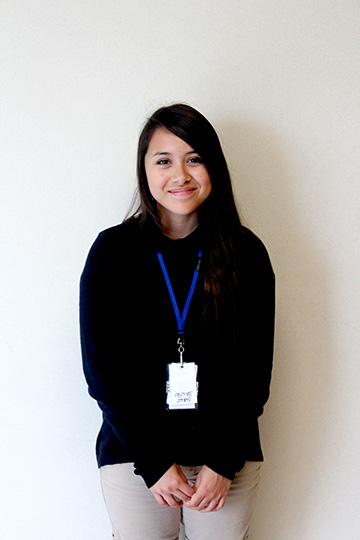 Jocelyn Perez, a senior, has gone through the whole Instructional Practices in Education pathway. Her teachers describe her as someone who always has a perfect attitude, loves to help others, and her mentors love her.
I sat down with Mrs. Curl to get a better understanding of instructional practices.
What is instructional practices?
"If a student wants to become a teacher, what they do is take this class and they learn how to write lessons, how to present lessons, and classroom control. The students go off to the elementary school, and I set a student up with a mentor, and they go into the class, teach kids and help the teacher."
Why do you like teaching instructional practices?
"To see my students come back and be teachers. The first batch of students that I saw in high school are now teachers everywhere.  So I get to see the success in that. Also, I like watching the kids bond with my students."
Has any of your previous students got a teaching job?
"Yes, I know Ms. Rose is teachings here. There are about five or six that are teaching now."
After I had asked about the program, I wanted to ask about Jocelyn.
Why is Jocelyn Perez a great example for this program?
"She went through, she doesn't gripe about going over there, she loves the kids, the teachers she works with love her, and the students love her. She is going to be a successful teacher."
I then went to talk with Jocelyn Perez and ask about her experience with instructional practices.
Why do you enjoy about being a part of instructional practices?
"I love going to the elementary schools and watching all the kids. They love me, whenever I haven't been there for a long time, I get there, and they hug me. It feels so good."
How has being a part of this program affected you?
"Before I was in the program, I was sure I wanted to be a teacher. I think this program has helped me figure out this is what I want to do."
What would you tell others about instructional practices?
"If they like kids, they should join because you interact with the kids a lot, and it's an awesome experience.
What is the best memory you have from this program?
"I enjoy going on the field trips with the students."