Seniors bleed Blue and Gold
It's OUR TIME of the year from freshman to seniors it's been a long journey. We go from the underclassmen to the top of the chain, it only happens once, never again. Classes have come to an end, bells have come to an end, Friday night lights have come to an end, Pep-rallies have come to an end, and OUR TIME has come to an end.  Now here is where we separate; now here is where we face the real world. Others off to college, working in factories or fast foods and some are parents. The Class of 2015 gives their THANK YOU'S to the principals, teachers, coaches, custodians, and fellow underclassmen for making it such a splendid year. We have now made our memories and also left memories from the field to the courts, to classrooms, to the halls. It's time for our joy ride, so until then WE BLEED BLUE AND GOLD until the END!
About the Writer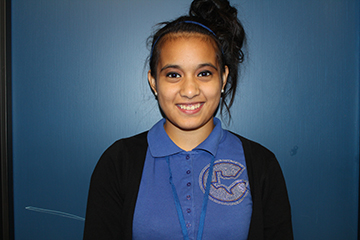 Josey Saipongi, JBJ Staff
Hi! My name is Josey Saipongi, senior at Corsicana High School. I am a Lady Tiger volleyball and basketball player.  My favorite subject is math; it's...