CHS Science Fair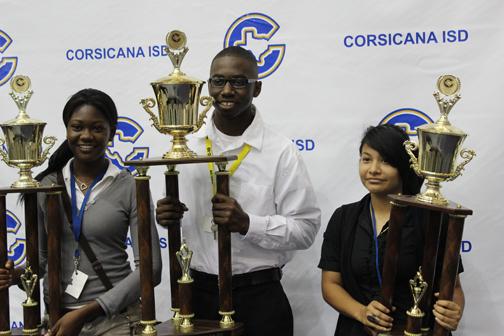 CHS Science Fair is coming right up!
The deadline to register was on January 8th, the Science fair date is on January 24th. Prizes include a $200 scholarship, gift cards, certificates, and recognition of winners. CHS students have 4 categories to choose from: experiment, model, collection, and research. CISD students in grades 9-12 are eligible, individual and group projects of 2 or 3 students are accepted. All projects will be judged January 24, 2013 in the old gym from 3:30pm to 5:30 pm, and the award ceremony will begin at 5:45pm.
Judging rubrics are available for each type of project from your science teacher or Mrs. Conrad. You may download rubrics or other science fair information from Mrs. Lacey Ogburn's CISD teacher webpage: http://ogburns-science-class.chs.cisd.schoolfusion.us/.
The purpose of the CHS Science Fair rules are to ensure the safety of the public and exhibitors, as well as make the latter aware of the importance of ethics in the field of scientific research. These rules do not limit the exhibitors' creativity or the scientific process; rather, they encourage participants to work in a safe and structured manner.
Everyone is a winner at CHS "Home of Champs", the science fair is going to be a great participation, where everyone will show off their scientific ideas.
For more information, see Mrs. Conrad in the office or Mrs. Ogburn in c202.