Caden the Human Calculator
Hang on for a minute...we're trying to find some more stories you might like.
Caden Reed is one of the schools most active UIL participants. But what exactly is UIL? UIL stands for University Interscholastic League. UIL competitions allow contestants to go and compete with other schools and students over a certain subject or curriculum. These start at the district level allowing the top three individuals and the top team to advance to regionals. This same process is used to advance from regionals to state.
Caden Reed is involved in numerous academic UIL competitions consisting of number sense, mathematics, calculator applications, and science. Caden claims he has always had a love for math ever since Kindergarten. He has put in excessive amounts of hard work and dedication to get where he is now. Caden says he favors and is best at number sense because number sense is based on speed, strategy, and mental math. Caden and his teams are ready to go past district and eventually win it all.
Caden also uses his mathematics talents for his favorite sport basketball. He is the Varsity Basketball Student Coach. He is in charge of keeping up with all of the statistics for the players, percentages of the accuracy of the shots for specific players of the opposing team, and assists with all student coaches and their jobs. His abilities and his love for math benefit him with his job on and off the court. Caden and his team placed first for District. Be sure to wish Caden and all the other UIL competitor's good luck as they take on other teams this year at regionals.

About the Contributor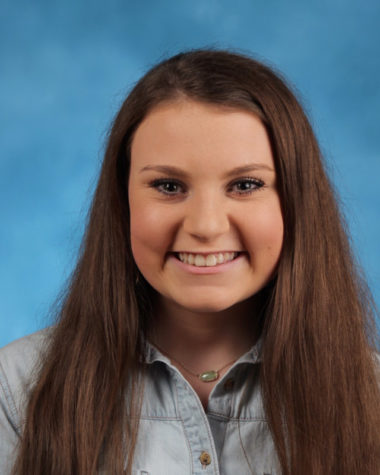 Abby Cates, H100 Staff
Hello, my name is Abby Cates and I am a junior at Corsicana High School. I just turned 16 years old and I will turn 17 next year in June. All my life I have lived in Corsicana, Texas. I have 3 siblings, 2 sisters and 1 brother. My sister's names are Carly and Jessica, and my brother's name is Josh. My sister attended CHS and graduated 2 years ago. She was heavily involved and mainly cared about sports. We are the total opposite. I myself mainly care about my grades, making straight A's, and staying involved with my school and community.
My freshman and sophomore year, I played volleyball and was very serious about the sport. But this year, I chose to stop playing volleyball and focus on my grades and what I really wanted to do when I get older. I am a very hard worker inside and outside of school, and I don't like to give up. My future is very important to me, and I will do anything to make it the best as possible for myself.
My family is a huge part of me and without them I don't know where or what I would be today. I have an amazing family and great friends that would support me in whatever I do and I highly look up to them. I like to surround myself with uplifting and positive people.
I am looking forward to this school year and what it has to bring.