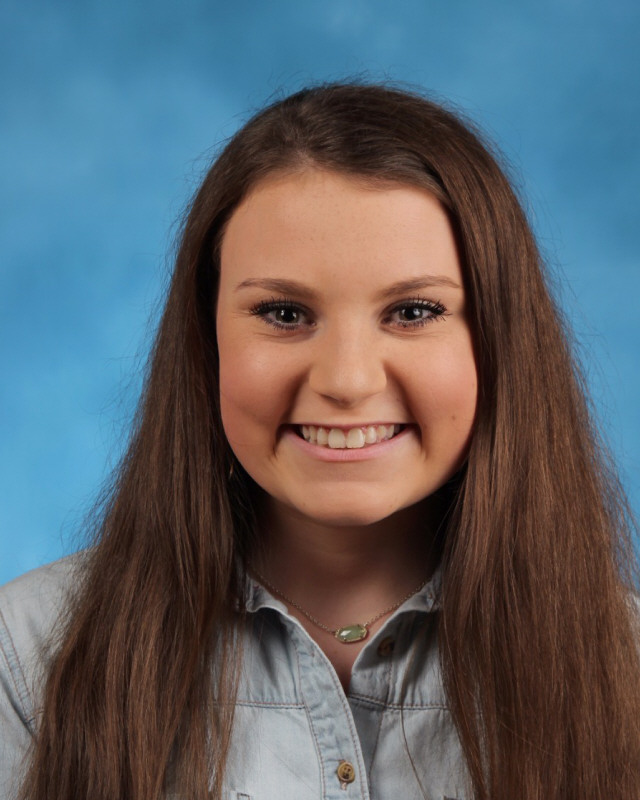 Hello, my name is Abby Cates and I am a junior at Corsicana High School. I just turned 16 years old and I will turn 17 next year in June. All my life I have lived in Corsicana, Texas. I have 3 siblings, 2 sisters and 1 brother. My sister's names are Carly and Jessica, and my brother's name is Josh. My sister attended CHS and graduated 2 years ago. She was heavily involved and mainly cared about sports. We are the total opposite. I myself mainly care about my grades, making straight A's, and staying involved with my school and community.
My freshman and sophomore year, I played volleyball and was very serious about the sport. But this year, I chose to stop playing volleyball and focus on my grades and what I really wanted to do when I get older. I am a very hard worker inside and outside of school, and I don't like to give up. My future is very important to me, and I will do anything to make it the best as possible for myself.
My family is a huge part of me and without them I don't know where or what I would be today. I have an amazing family and great friends that would support me in whatever I do and I highly look up to them. I like to surround myself with uplifting and positive people.
I am looking forward to this school year and what it has to bring.
Abby Cates, H100 Staff
Apr 09, 2018

Caden the Human Calculator

(Story/Media)

Mar 29, 2018

2017 Homecoming Pep Rally

(Story)

Feb 21, 2018
Jan 10, 2018

The pressure is on while striving for the top

(Story)

Sep 22, 2017

Calico's Blazing Ahead

(Story)

Aug 31, 2017