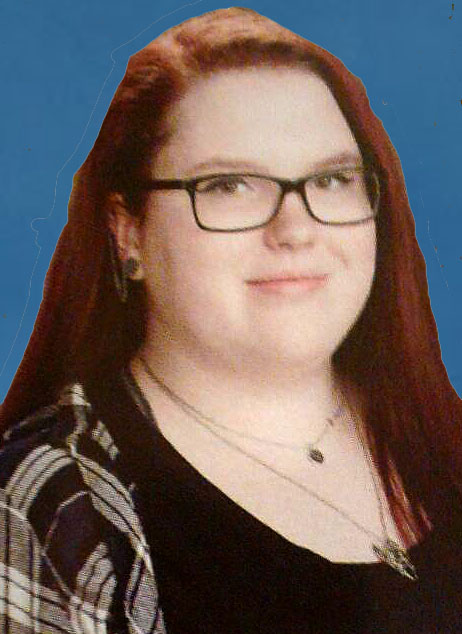 My name is Elizabeth Warren. I am a writer by heart and live with a paper and pen in hand. I am a loner that wears the color black to hide with the background, but I still get seen every once in a while. I live behind the camera and on paper more than anything else. I'm not social enough to be considered popular but I still like to talk. I won Journalist of the year for the 2016-2017 school at Corsicana High School and plan on writing a lot more.  
I have many books that I am writing, mostly on Wattpad, but I plan on publishing some of them one day in the near future. I can't stand on one leg for very long and I can't sing for anything, but I still do both to test myself and others with their patience. Corsicana is my third high school and I plan on staying through graduation; by doing so, I hope to be more involved with the school and the students in it. I also hope to be a part in this community as I take my writing out into the world. 
I may not seem like much, but I hope that one day I can write the world a better place.
Elizabeth Warren, H100 Staff
Apr 30, 2018

Letter to The Juniors

(Story)

Apr 09, 2018

Beat of our Hearts

(Story/Media)

Apr 09, 2018
Mar 28, 2018

25th Annual Putnam County Spelling Bee

(Story/Media)

Mar 05, 2018
Feb 20, 2018
Feb 08, 2018
Feb 06, 2018

To Reach the Stars in One Act

(Story)

Jan 24, 2018
Jan 17, 2018

Frigid Beginnings

(Story)

Jan 12, 2018
Jan 12, 2018

State Bound with Debate

(Story)

Jan 11, 2018
Jan 09, 2018

New Year's Wonderland

(Story)

Nov 27, 2017

Christmas is not a time nor season, but a state of mind

(Story)

Oct 03, 2017
Sep 26, 2017

A Discovery

(Story/Media)

Aug 30, 2017
Mar 01, 2017